If you're having trouble viewing this email, you can see it online.
Dear fellow caretakers of Earth,
As 2022 comes to an end, we sincerely thank you for all of your support for the work and witness of the Unitarian Universalist Ministry for Earth.
We are grateful for your attendance at our workshops and gatherings - from support for the Environmental Justice for All Act to Disaster Response, from our monthly Spiritual Groundings to the workshops engaging COP27. We are thankful for the many ways you've shown up - on World Water Day, Earth Day, and Biodiversity Sunday! We especially thank so many of you who streamed our Earth Day service, inviting us into your congregations and communities. We are deeply grateful for your financial contributions which help us to keep bringing transformative experiences to the larger Unitarian Universalist community.
As you know, for the past six months, we've been an 'organization in transition', refining our mission and reimagining a UU Ministry for Earth that can boldly lead us into a future committed to environmental justice and the flourishing of all life. We've already launched some new initiatives and we have lots more in store for you during Spring for Change. So, please join us, spread the word, and have a blessed Solstice!
In solidarity,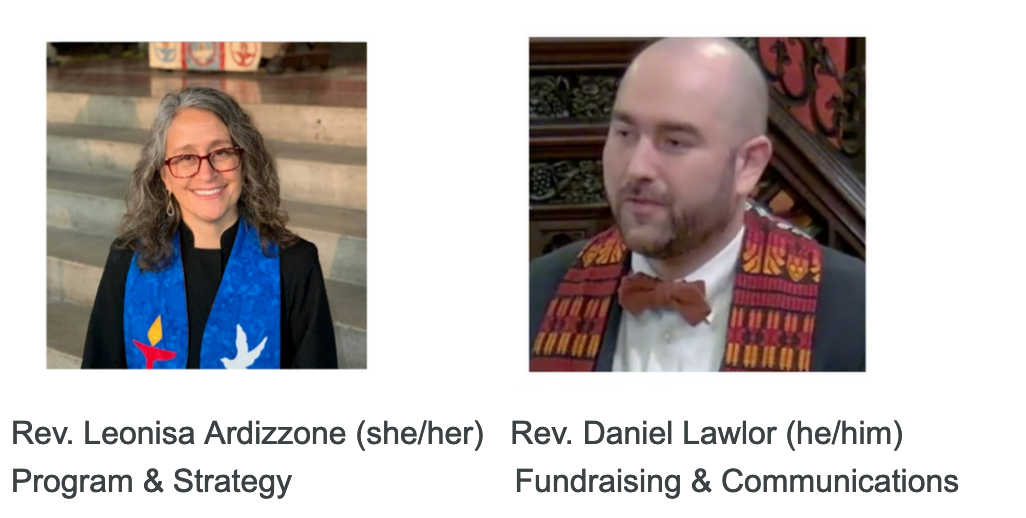 P.S. Although Giving Tuesday has passed, we are still gratefully receiving donations. We hope to continue the fullness of our ministry in the year ahead. Thank you for your generosity!

Join Us This Winter Solstice
Evergreen: A Solstice Service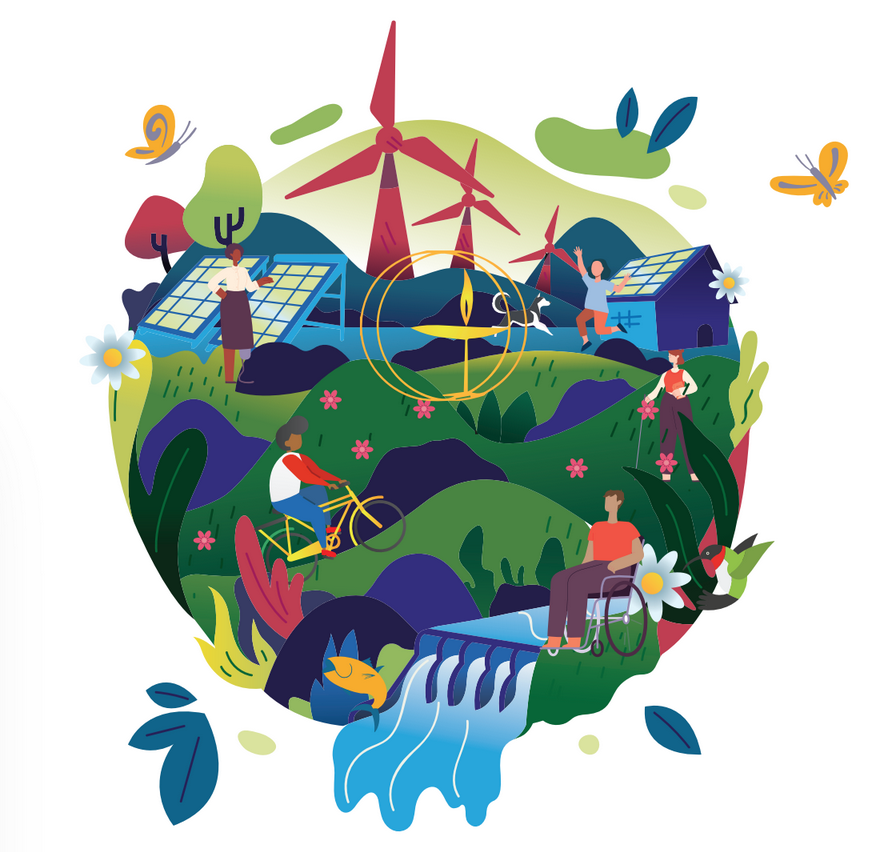 Let's celebrate sacred possibilities! UU Ministry for Earth is excited to invite you and your communities to our second annual Solstice celebration, "Evergreen: A Winter Solstice Service." Join us for an evening of music, reflection, meditation, and spiritual grounding hosted on Zoom Wednesday, December 21 at 5 pm PT/ 6 pm MT/ 7 pm CT/ 8 pm ET. Even in heartache times, we can connect and be galvanized for the present we live in, and the future we seek.
Movements for justice need moments of deep presence and connection. Let's connect and be present for work today and to come.
We are honored to welcome Rev. Elizabeth Nguyen as a worship leader, with music from Robbie Pate. We hope to see you then!

EMBODIMENT
Monthly Musings Sign-up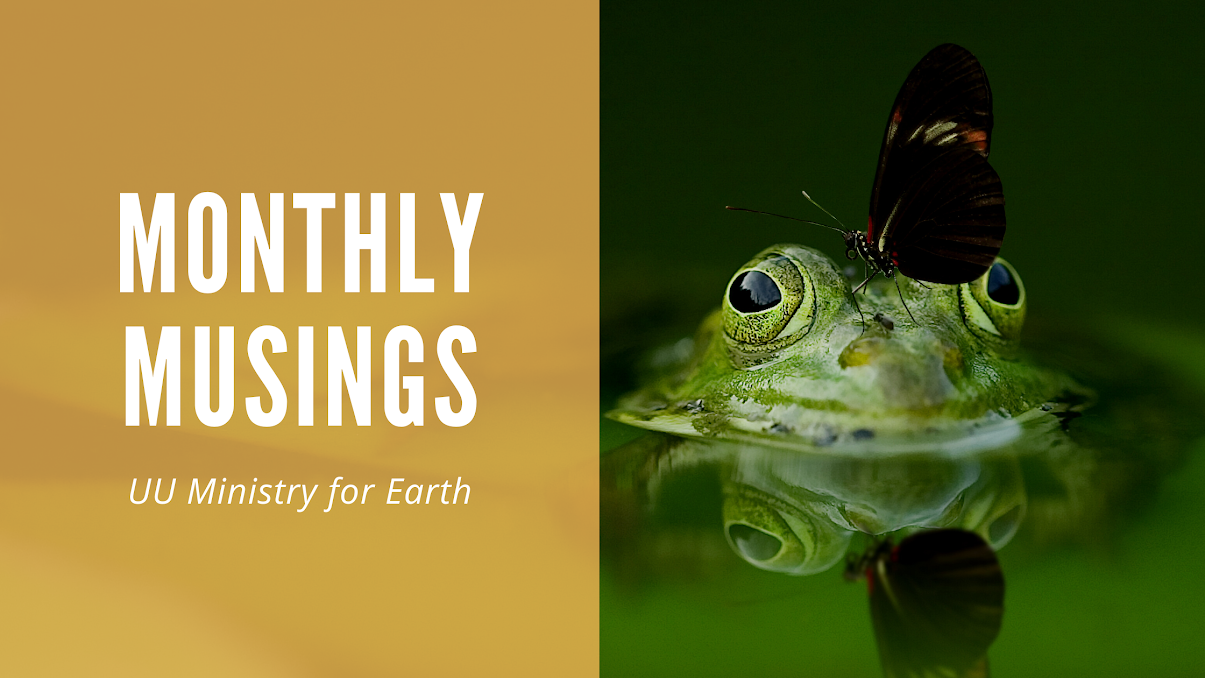 Ministers and Congregations! Are you looking for monthly Earth-based inspiration for worship services? Sign up to receive UUMFE's newest endeavor: Monthly Musings. Each month, your congregation will get a copy of 'Monthly Musings from UUMFE' focused on a different theme and filled with materials to help with your EMPOWERMENT, EMBODIMENT, & ENGAGEMENT in the face of climate chaos and environmental injustice. We hope you use these resources for worship, contemplative practice, and religious exploration in your congregation.
**Please note, this is an email list for Ministers and Congregations, not individuals.
Calendar of Interfaith Contemplative Practices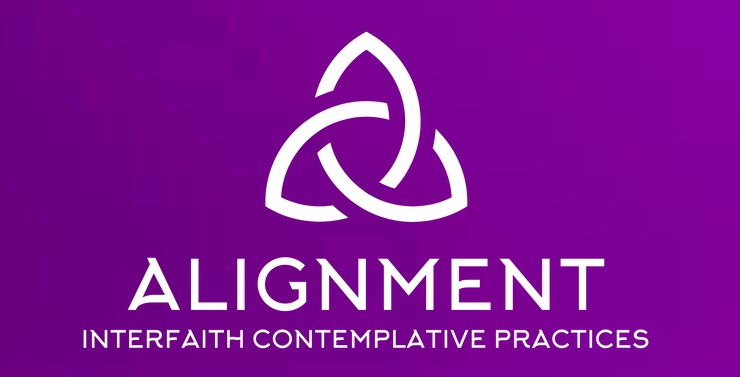 Spiritual leaders and interfaith artists have collaborated to make daily posts of spiritual practices for the month of December which holds celebrations of light from many different traditions. They have shared original songs, poetry, created works of art and music, dancing, chanting, meditations, and reflections.
Their hope is that you will visit each day when a new door will open to a contemplative practice. The intention is not only to nurture spiritual well-being but also to embrace the practices of our neighbor. May we move from these points of connection to the ongoing work of building peace and seeking justice in our communities -- together.
Minister Support Group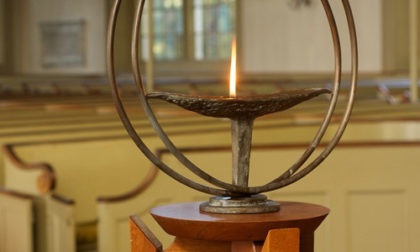 Calling all fellowshipped UU ministers! Whether you are serving in a congregational or community role, we know that times are challenging. Dealing with climate collapse, environmental injustice, and existential dread can take its toll, so UUMFE is forming a NEW Minister Support Group for spiritual grounding, deep conversation, and supportive learning. We will meet monthly (January through June). If you are interested, please complete the form below.

ENGAGEMENT
Support Young Adult's Business Resolution on Divestment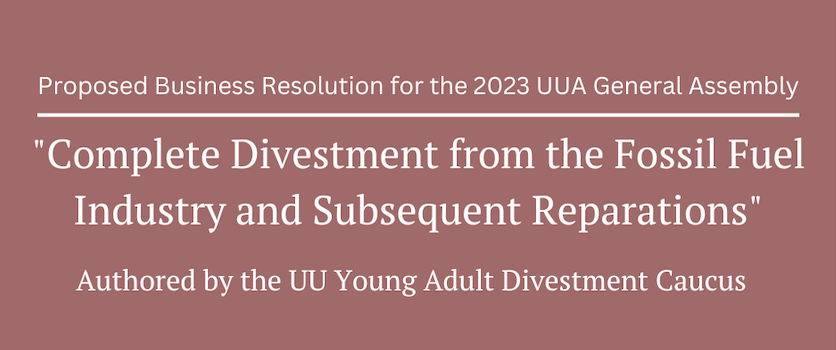 The UU Young Adult Divestment Caucus is a group of young adults who are deeply committed to our faith and to practicing justice. They are supported by our own UU Young Adults for Climate Justice. Here's a message from them:
"The UUA has an egregious amount of shares invested in the fossil fuel industry, including fossil fuel extraction, fossil fuel infrastructure, fossil fuel finance, and fossil fuel energy companies. We are calling on our faith to truly embrace environmental justice and be in solidarity with the most impacted communities.
Our group of young adults has drafted a business resolution to be voted on at General Assembly 2023. We are calling upon the UUA, through the UUCEF, to divest from the entire fossil fuel industry and redistribute those funds from the UUA's endowment in the form of reparations to Indigenous, Black, and Brown communities.
We need your help. Given that we are submitting our resolution by petition, it must receive at least 250 signatures in support by February 1st, 2023 to be considered for the General Assembly Agenda. These must be physical signatures (meaning that they are written, not typed) from members of congregations. There can be no more than 10 signatures from a congregation. We are asking that you share this resolution far and wide, collecting signatures from as many congregations as possible. A form with even one signature is appreciated!
Green Sanctuary Listening Session
Wednesday, December 14th
4 pm PT/5 pm MT/6 pm CT/7 pm ET
How can we improve the Green Sanctuary 2030 process? Join this informal discussion with Rachel Myslivy from Side with Love to share your thoughts and shape the future of the program!
NY UU Collaborates
On behalf of NY UU Collaborates, a working group led by UU Ministry for Earth, Fourth Universalist Church, All Souls NYC, and NY UUs for Justice, we invite you to watch a powerful series of recent interviews.
We live in a time of global extreme weather, and it's beginning to present itself locally. On Tuesday, December 6th, NY UU Collaborates hosted a discussion of the toolkits, responses, and possible solutions to adapting to the new reality and coping with increasingly frequent natural disasters here in New York.
Moderated by: the Rev. Dr. Audette Fulbright. Featuring:
Rachel Myslivy, Climate Justice Organizer, Side With Love, Unitarian Universalist Association.
Rev. Susan Karlson, former Minister of the Unitarian Church of Staten Island during Hurricane Sandy and serves as Disaster Preparedness Workshop Coordinator for the UU Trauma Ministry.
Rev. Dana Worsnop, Minister, Unitarian Universalist Church of Ventura; who has responded and ministered through devastating wildfires in greater Los Angeles.
Rev. Jim VanderWeele, Minister Emeritus, Community Church Unitarian Universalist; who has responded and ministered through and in the aftermath of Hurricane Katrina
Want to hear more from NY UU Collaborates? Listen to this powerful conversation between Salote Soqo of the UU Service Committee and Solomon Yeo of Pacific Island Students Fighting Climate Change. Or this discussion among Rev. Leonisa Ardizzone, Rev. Sam Trumbore, and Jane Ahn.

EMPOWERMENT
Pushing for Social Justice in a Tough Political Environment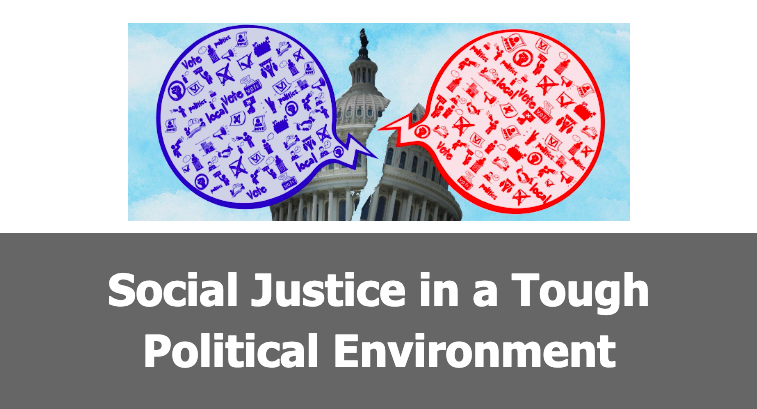 Tuesday, December 6th
5 pm PT/ 6 pm MT/ 7 pm CT/ 8 pm ET
Join UUSJ for an inspiring and informative talk by David Beckmann about these key themes; that advocacy with the U.S. Congress is an effective way to push for social justice; the importance of making sure that people who are adversely affected by social injustice are heard; and responding to the results of the November elections.
David Beckmann was a member of President Barack Obama's Advisory Council for Faith-Based and Neighborhood Partnerships to Address Poverty and Inequality and was Chair of National Anti-Hunger Organizations. He was also the President of Bread for the World from 1991-2020 and has been awarded the World Food Prize for his advocacy contributions to the world's progress against hunger.
This is a ticketed fundraiser event in support of UUSJ's work towards mission and engagement in the 118th Congress. Tickets are available on a sliding scale basis.
UN Climate Summit Promoting Plant-Based Diets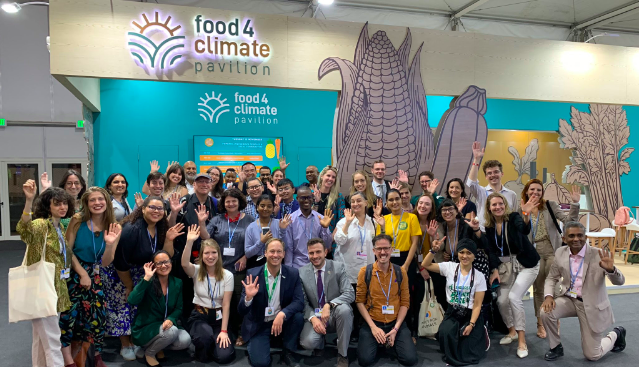 The first ever Food4Climate Pavillion was LIVE in Egypt at COP27. A Well-Fed World is one of the Food4Climate founding sponsors in partnership with ProVeg International, the lead organizers bringing together a coalition of 20+ civil society and private sector changemakers.
The Food4Climate program was loaded with presentations that educated and empowered world leaders to support climate-friendly, plant-forward food systems. Talks were live-streamed and recorded, so you can check them out on Food4Pavillion's Youtube channel.
Update on Juristac: Progress, but Support is Still Needed
The comment period for the Draft Environmental Impact Report on the proposed open pit gravel mine at Juristac closed in November with over 2500 comments. Some of them were lengthy and substantive, including statements from legal scholars, native plant specialists, and the ACLU of Northern California, among others. Many thanks to everyone who participated. We're feeling hopeful!
At the same time, it's far from over. We're still building public support and collecting funds for the litigation that is likely to ensue whatever the county decides. Please sign the petition if you haven't already. You can sign wherever you are -- the farther away, the better. Tell the county the whole world is watching! And if you can spare a few dollars for the Amah Mutsun Land Trust, please do! You can donate here. Every dollar counts. You can also follow the tribe on Instagram and Facebook.
And if you didn't get a comment into the county on the permit and Draft Environmental Impact Report - DEIR Public Comments on the permit application for mining at Juristac can still be submitted to the Santa Clara County Planning Commission up until their decision is made. If you have not yet had a chance to submit your comment, please send your comment to Robert Salisbury, Senior Planner:
robert.salisbury@pln.sccgov.org
.

RECIPE TO SHARE
Vegetable Wellington with Lentils and Mushrooms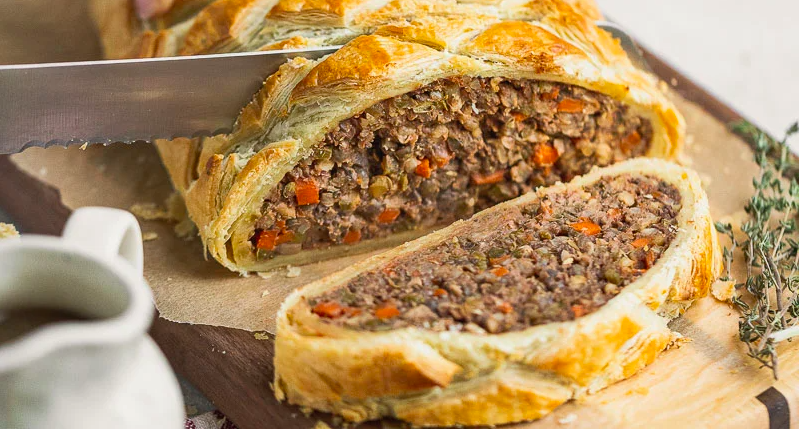 This vegetable Wellington is loaded with healthy plant-based meat substitutes like lentils, mushrooms, and walnuts, then wrapped in a flaky, puff pastry crust. Enjoy as the perfect vegan holiday centerpiece for the season of celebration ahead.
Curious to experiment? Try out the recipe!

GRATITUDE
We are consistently amazed by (and grateful for) the power of climate activists. In this past week, the phone calls from thousands of climate activists across the country convinced Congress to stop the Fast Track legislation of Senator Manchin's 'dirty deal.' Collectively, we are powerful.