Dear Friends,
We are happy to highlight an event from our partners at UUA Office at the United Nations this week. Thursday's event features the charismatic Solomon Yeo, campaign director for Pacific Island Students Fighting Climate Change, a partner organization of the Unitarian Universalist Service Committee. We encourage you to learn more about the remarkable cross-country advocacy campaign of Pacific Island Students Fighting Climate Change, and, as able, tune into Thursday evening's event!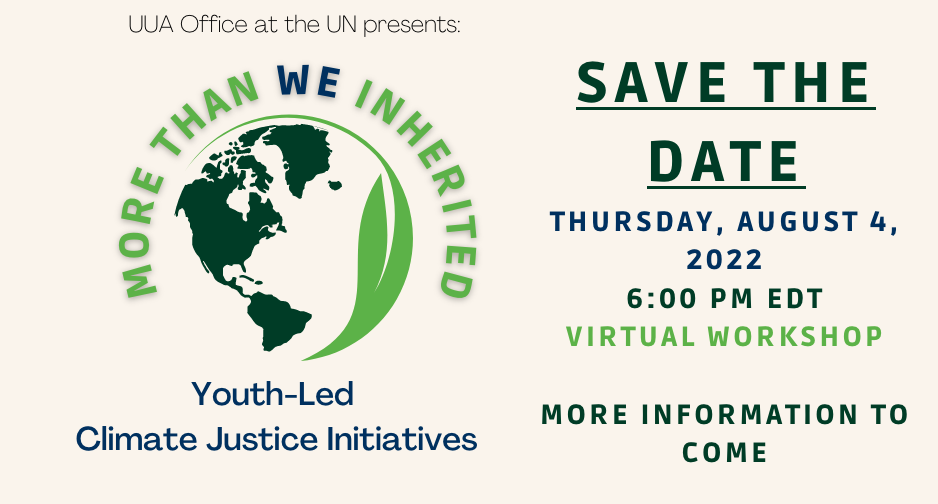 Join the UUA Office at the United Nations to explore the power of youth-led climate movements around the world- and how we can be allies for collective, inter-generational progress. This event is scheduled for 90 minutes, and your presence is most welcome. Register today!
Check out the UU Ministry for Earth Blog!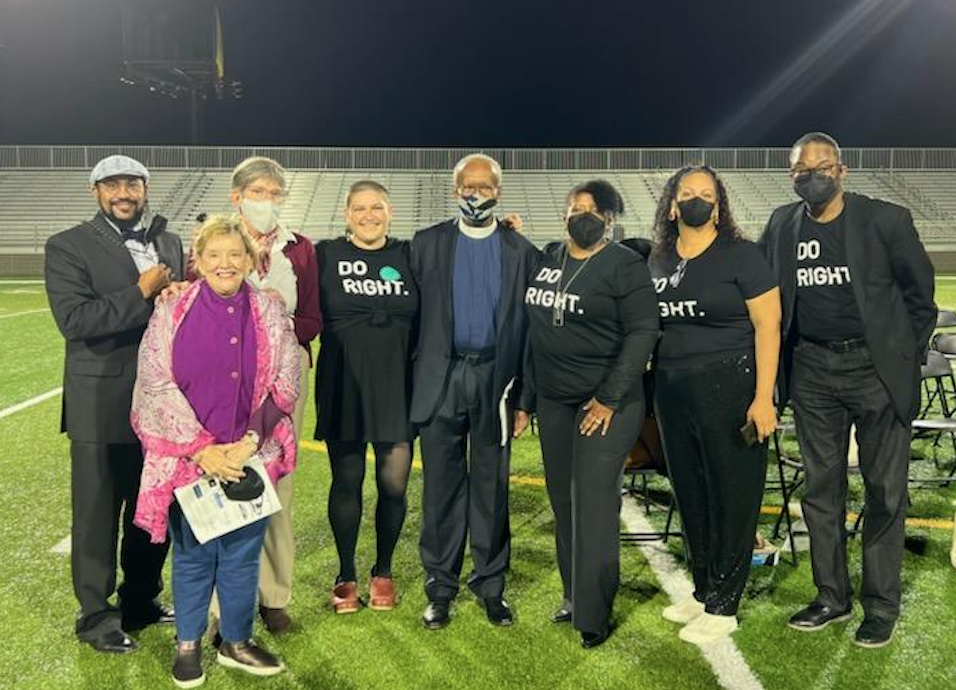 "To live in Charleston is to know what it means to be at the whim of Mother Earth. As a coastal city, our livelihood is connected to the water, be it through fishing or tourism or trade. But as much as the water presents opportunity, it is also a very real threat to all of us here in the Charleston area."
- Richard Hayes (he/him)
Read more on our blog about the struggles of the faith community in Charleston to fight for equity and respond to flooding.
Learn about the perspectives of our recent board co-chairs, Dr. Susanna Wu Pong Calvert and Betsy Tomic, and their work for Environmental Justice.
More stories and interviews coming this month!
Do you or your congregation have an Earth Ministry or Climate Justice story to share? Send UUMFE an email at office@uumfe.org… We'd love to hear about it!
CONNECTION
Join the UU BIPOC Caucus on Climate Justice


Interested in the intersections of racial and economic, environmental, and climate justice? Be sure to register for upcoming UUMFE BIPOC Caucus Gatherings!

Join Strengthen Local Climate Commitments


Make a difference in your local community! Connect with fellow Unitarian Universalists, learn how to advocate for equity through local government, and push for a greener world beginning in your town, county, and state legislature.