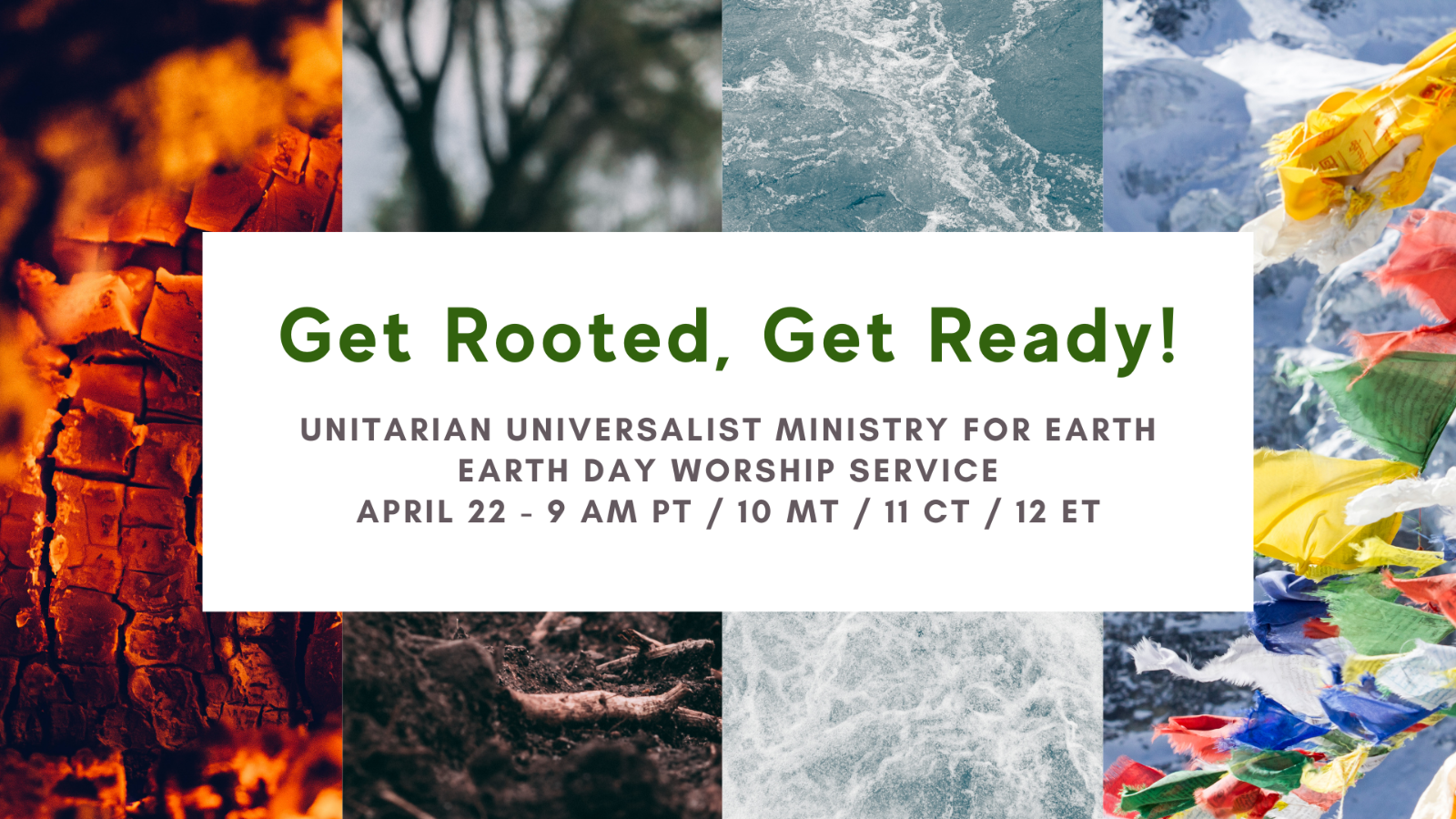 "It will take all of us, working with all of us… doing what none of us can do alone." –All of Us, the new climate justice hymn by Dana Clark
Greetings friends,
As Unitarian Universalists, our faith calls us into relationship with the sacred elements of Earth and to put power in the hands of the many and not the few. Join UU Ministry for Earth on Friday, April 22 at 9am PT / 10 MT / 11 CT / 12 ET for Earth Day worship!
This Earth Day, invite your congregation and social justice teams to join UU Ministry for Earth for a gorgeous, grounding worship with meditation, song, and stories to honor the elements and respond to the call for Earth justice, a call to action in the face of the climate crisis. Register below to join us live on Friday, or sign up to use the full service or elements of it in your congregation at the time of your choosing! Let's get rooted, to get ready!
From Biodiversity Sunday (May 22) to workshops on Eco-Ministry, from our Caucus forums to our Earth Day worship celebration this Friday (April 22), UU Ministry for Earth is committed to opportunities for engagement.
Together, we can build a culture to connect our communities, meet the spiritual aches of the moment, and to act for justice.
Rooted and ready,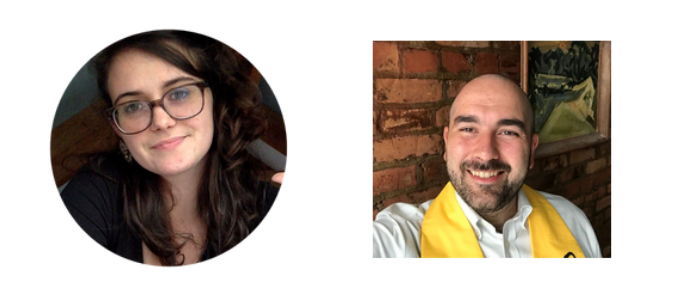 Aly Tharp (she/they) and Rev. Daniel Lawlor (he/him) Co-Directors, UU Ministry for Earth
P.S. Please click here to read the full spectrum of programming for Spring for Change: A Season of Sacred Activism. Be sure sure to download and share our program flier! We hope to see you at any, or all, of the upcoming events.


INSPIRATION
"Get Rooted, Get Ready!" Earth Day Worship Service
Friday, April 22 – 9am PT / 10 MT / 11 CT / 12 ET & available for Congregational Use!
This year, UU Ministry for Earth is offering a robust and beautiful virtual worship service for use in full or in part by participating congregations this Spring, as part of Spring for Change: A Season of Sacred Activism. Resources are now available, sign up below!

ACTIVATION
UUA Launches UU the Vote for 2022 Elections
When we organize, we build power in our communities for justice, accountability, and healing. In the last two years, UU the Vote has built new networks of spiritual and political communities to #VoteLove and #DefeatHate.
With UU the Vote 2022, the UUA is organizing on the state and local levels.
Together, our communities can address the current threats to our democracy and human dignity. Download the UU the Vote 2022 election guide to get started.
EDUCATION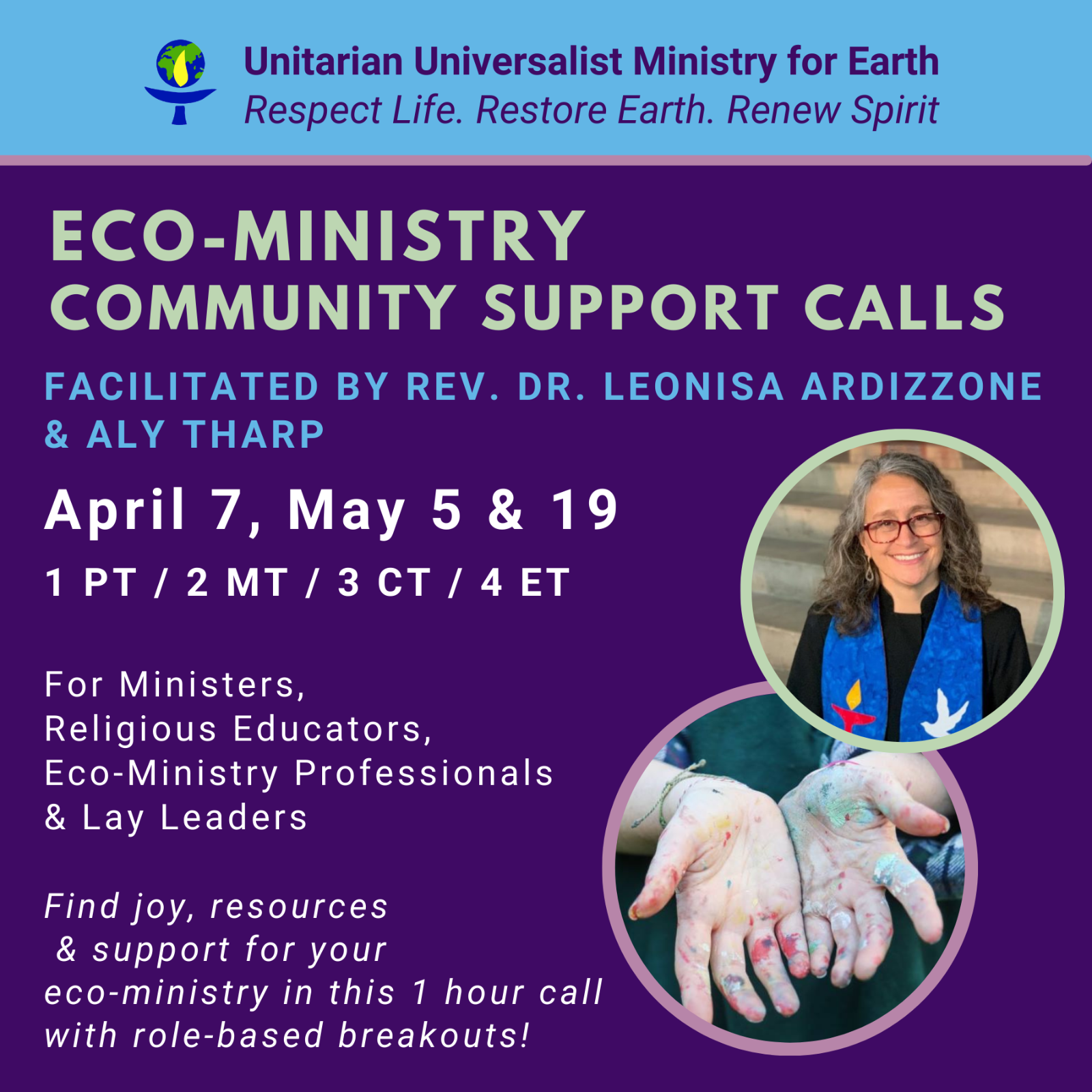 Climate Justice Eco-Ministry Support Calls

Upcoming: May 5 & 19, 1pm PT / 2pm MT / 3pm CT / 4pm ET
For Ministers, Seminarians, Religious Educators & Lay Leaders
These facilitated support calls are opportunities to explore our community responses to the climate crisis, and to explore practices that can inspire local and global actions.
Q & A: Climate Activist Dr. Rashid Shaikh

"The sacred circle of life" and "the rhythms of nature" are key spiritual sources for UU Ministry for Earth.
Rashid Shaikh, Ph.D., is director of science emeritus at the Health Effects Institute in Boston and co-convenor, with Paula Cole Jones, of the Unitarian Universalist Ministry for Earth Black, Indigenous, and People of Color (UU BIPOC) Caucus on Climate Justice, focused on the intersections of racial, environmental, and climate injustices. Dr. Shaikh was recently interviewed in UU World on the work of the Caucus.
Dr. Shaikh notes, "though climate change will not be kind to anyone, we have repeatedly witnessed its disproportionate and disastrous impacts on communities of color."
CONNECTION
Climate Solutions Surge & Strengthen Local Climate Commitments

The recent Intergovernmental Panel on Climate Change Report leaves no doubt that a SOLUTIONS SURGE is needed now.
Your actions can be amplified into collective solutions. The tree you plant, the meal you eat, the contact you make with your elected representatives; all these actions build upon the THOUSANDS UUs are already taking. Follow the lead of Project Drawdown with 80 Science-Based Solutions, the national efforts to Strengthen Local Climate Commitments (SLCC), and other Solution RE-Surging starting in April through November as we join the next Climate talks, COP 27 in Egypt.
Join UU Justice Florida & the Southeast Cluster of Unitarian Universalist Congregations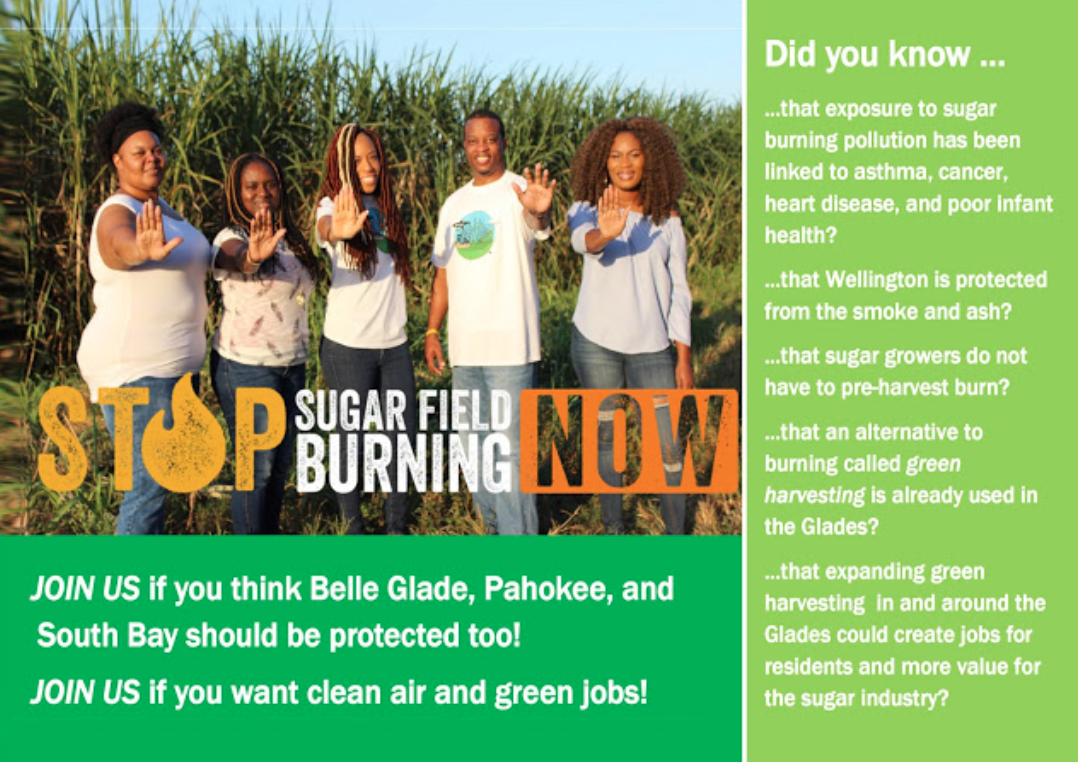 Justice Saturday: Big Money, Sugar Cane and Racism Saturday, April 30, 2022 1:30pm ET/12:30pm CT/11:30am MT/10:30am PST

Join the fight for clean air and to create green jobs! UU congregations around the country are invited to a special panel event by UU Justice Florida, a state advocacy organization representing the 44 UU congregations in the Everglade state. Moderated by Jim Smith of the UU Fellowship of Boca Raton, this forum will advocate solutions and share ways to get involved. Panelists will be: Colin Walkes for Sierra Club's Stop the Burn campaign; Robert C. Mitchell, Friends of the Everglades; Dr. Ankush Bansal, Florida Clinicians for Climate Justice; Loxahatchee pediatrician Dr. Anthony L. Pearson-Shaver; Representative Anna V. Eskamani (D-Orlando) and Gil Smart of VoteWater.
Rev. Richard (Bud) Murphy will provide technical support.
Dr. Rashid Shaikh will offer the keynote address. Learn more on the issue in the UU World or at Stop Sugar Burning.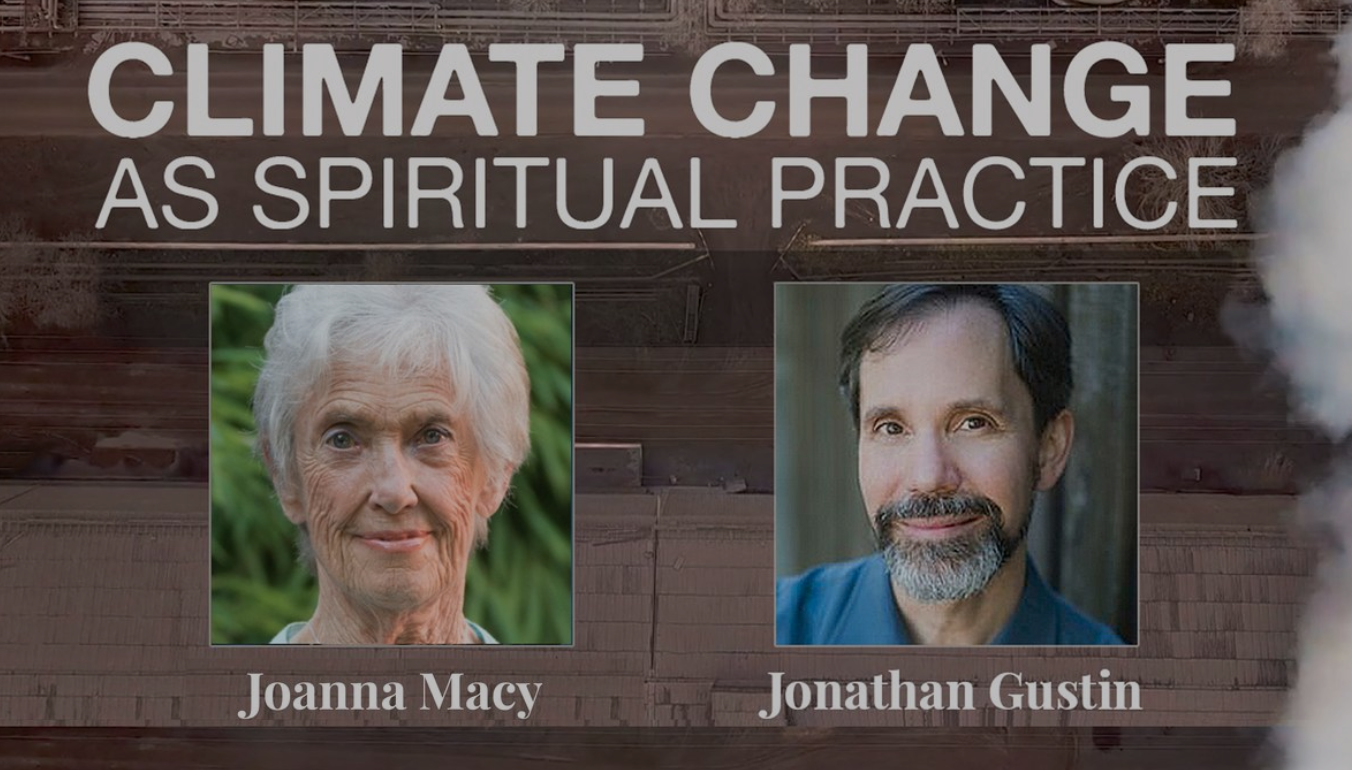 Join JOANNA MACY for Climate Change As Spiritual Practice
Transforming Anxiety into Empowerment
Tues, May 10 | 12pm-2pm PT/1pm-3pm MT/2pm-4pm CT/3pm-5pm ET
Join in this sacred council with Joanna Macy, author of Active Hope, and PGI Founder Jonathan Gustin, to discover your authentic place in the world and to offer your soul-level purpose as a gift of service to life in this time.
A powerful and unlikely spiritual teacher has arrived, sweeping everyone into the shadows of its cloak. This teacher has begun to interrupt life as we know it, showing us the impermanence and fragility of our lifestyle and our way of seeing the world. This teacher goes by the name of Climate Change.
An invitation to join in imagining a new future together. Join in this special gathering to discover your authentic place in the world and to offer your soul-level purpose as a gift of service to life in this time.
RECIPE TO SHARE
It's Nettle Time!

Sabrina Louise, a plant-based chef extraordinaire (and UU Ministry for Earth's Administrator!), writes:
"It's nettle time! Tis the season for this wild organic weed that is abundant, nutritious, and freely accessible to anyone ready for a good foraging adventure! I snipped off only the most tender tops, stem and all! I dehydrated some, froze some and blanched some, for tea, scrambles, sauces and smoothies. Loaded with linolenic acid, vitamin a, vitamin c, antioxidants, quercetin, iron, magnesium and potassium, these greens are great for heart health, clear eyes, blood sugar stabilization, dope kidneys, strong bones and easy breathing. Go get some! Just make sure to bring your gloves! "
Sabrina recommends these delightful recipes for Stinging Nettles!

GRATITUDE
UU Ministry for Earth extends deep gratitude to all of the collaborators who helped bring this year's Earth Month worship together – worship coordinator Rev. Dr. Leonisa Ardizzone for her singing, story of all ages and reflection, Rev. Mariela Perez-Simons and Sahar Muhsin-Laufman for their meditations on the elements, Minster David Waters for his prayer, musician Dennis Yerry, video editor and choir director John Olin, Sabrina Louise for social media support, Dana Clark, creator of the new climate hymn "All of Us", all of our virtual choir participants, all of the congregations who are sharing this worship service, Minister Stacy Craig, Rose Singleton, and the entire, amazing team behind the Intergenerational Spring Seminar. We're grateful for your passion for Earth and cultivating communities of connection!